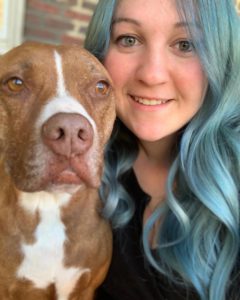 Kyrie Palan
Director of Community Outreach, Kyrie, has years of administrative experience as well as event and volunteer coordinating with various nonprofit
organizations, including the PSPCA. Kyrie was a longtime volunteer with New Leash prior to accepting the position. She assisted with adoptions, events and
much more.
Stay Connected
Are you a News Hound?  Sign up and we will bring you the News.