WELCOME TO NEW LEASH ON LIFE USA
THEY RESCUED EACH OTHER
New Leash on Life USA is a 501(c) (3) non-profit recidivism reduction program dedicated to saving at-risk dogs and improving the lives of justice-involved people.
Special thanks to the First Nonprofit Foundation for making this website possible.
We believe everyone deserves a second chance
WHO WE ARE
NEW LEASH ON LIFE USA
New Leash is one of the most successful recidivism reduction programs in the country. We save the lives of at-risk dogs from local shelters in danger of being put down. We pair the dogs with people experiencing incarceration, or who are enrolled in our early parole/diversion program, to care for and socialize them. Through this simple human-animal interaction, handlers experience unconditional love and learn empathy and compassion for all living beings. Dogs that were abandoned, abused and neglected show their resilience and forgiveness. Our canines are adopted into loving forever homes. New Leash participants learn skills, get jobs and stay out of prison.
We believe everyone deserves a second chance.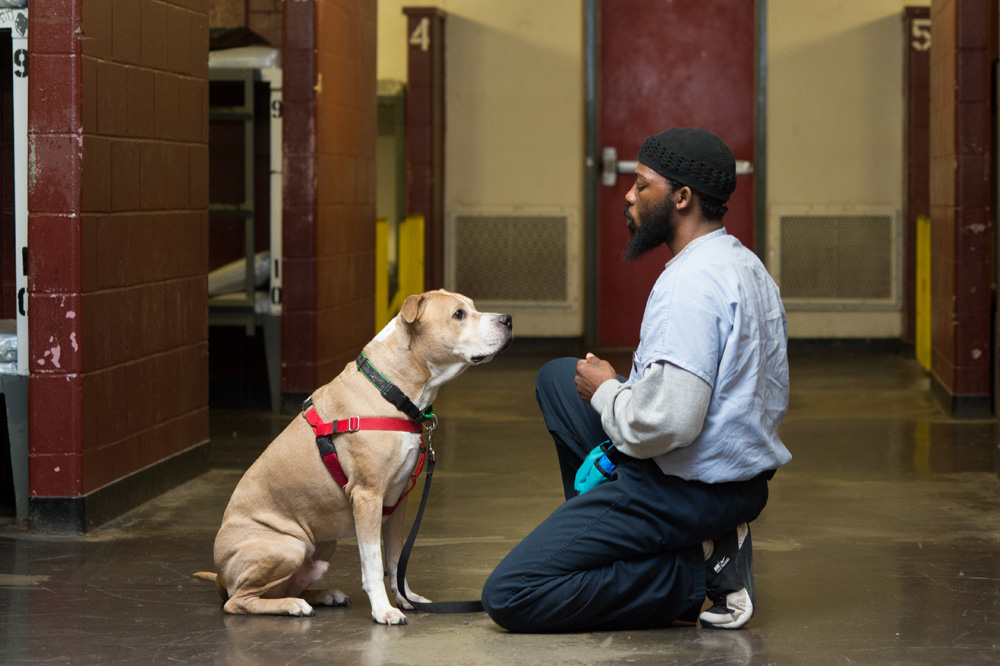 OBEDIENCE TRAINING
The New Leash Program works with at-risk shelter dogs for a 12-week training period which includes obedience training and socialization. The dogs are socialized to become great pets and find a loving forever home.

REDUCE Recidivism
Participants gain a sense of responsibility and unconditional love by caring for the dogs. They also learn many life skills and complete job readiness courses to be successful in their communities

Giving dogs a new life
New Leash dogs live in cell blocks with their humans 24/7 for our Prison Program. For participants in our Early Parole/Diversion Program, there are bi-weekly sessions with New Leash foster dogs or dogs from ACCT, the animal care and control team of Philadelphia. The training these once hopeless animals receive ensures they will be adopted into a loving forever home

long-term success
Through rescuing each other, the dogs become highly desirable for adoption and real-world employment opportunities are available for the participants upon parole. Both humans and canines can look forward to a bright future.
Restore Lives. Reduce Recidivism. Rescue Dogs.
Our Mission
Our mission is to reduce recidivism and save the lives of at-risk dogs. We accomplish this with an innovative reform model that leverages the powerful bond between dogs and humans.
GET INVOLVED
Help Us Make A Difference



Stay Connected
Are you a News Hound?  Sign up and we will bring you the News.