New Leash on Life USA
About us
since 2010
Giving humans and canines a second chance
New Leash on Life USA leverages the powerful bond between humans and dogs to restore hope, healing and well-being to transform lives.
Founded in 2010, New Leash on Life USA rescues at-risk dogs and works with justice-involved individuals in both prison and community settings to create second chances. Leveraging the powerful bond between humans and dogs, our unique model prepares a vulnerable population of underserved people, many living in poverty, with life skills workshops and career services and gives our rescue dogs a second chance at life and adoption into forever homes.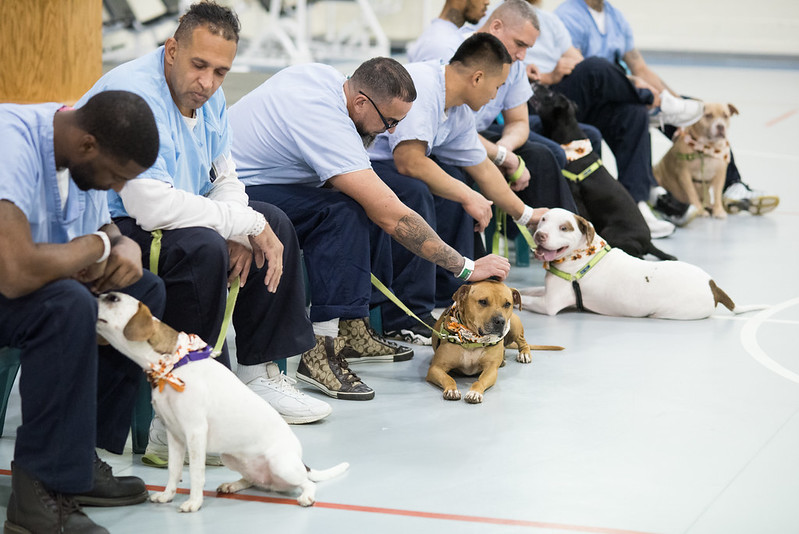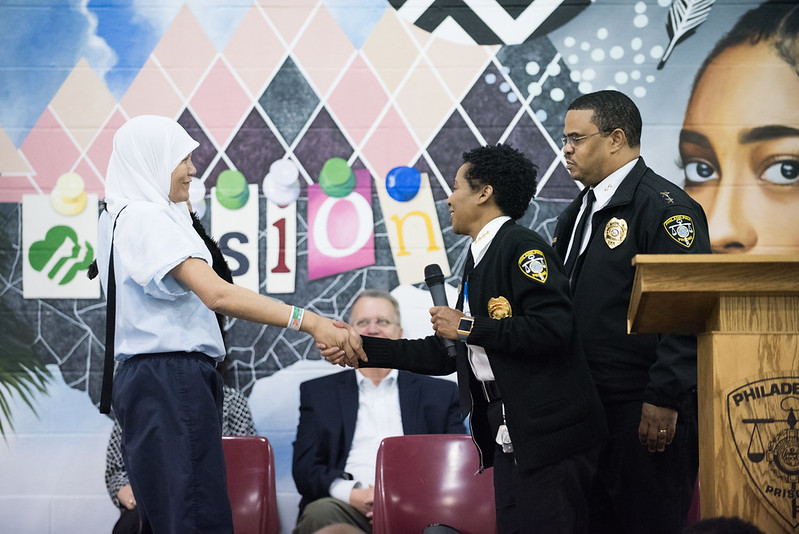 About our program
How it works
Second Chance Program Overview
The New Leash program provides a range of services and supports that are designed to meet the individual's unique needs and situation while building a culture of success and possibility. Our focus is to reduce recidivism and restore lives by providing the skills and opportunities that allow many formerly unemployable, repeat offenders to rise above poverty and become contributing citizens in Philadelphia.
Our model begins during incarceration with a dog training program that teaches practical life and social-emotional skills and extends to comprehensive case management upon release. Through this extensive approach, we prepare men and women for a successful transition as they reenter society.
IN PRISON PROGRAM
Daily courses and workshops that include life skills, financial literacy, self-care, grief counseling and mental health first aid

Twice weekly dog-training sessions with certified trainers, vet technicians, and veterinarians

Career readiness courses such as resume building, mock interviews, and internship screenings to improve successful reentry and employability for inmate participants upon parole

Graduation ceremony with guest speakers, participants' family and friends, prison administration and staff, New Leash staff, board members and guests, presentation of completion certificates and dog hand-off to adopters completing the circle of care
POST-RELEASE PROGRAM
Weekly group meetings and individual case management including transitional and recovery plan execution

60 days of paid internships at 15 hours a week

Access to transportation for 90 days

Assistance with job applications, access to computer lab, and job services

Access to career clothing closet and food pantry 
Our part in the prison system
Philadelphia has the highest per capita incarceration rate of the 10 largest U.S. cities, with almost 7 out of every thousand citizens behind bars[1]. The costs of incarceration are high—the city spends seven cents out of every dollar on its prisons, which is more than it spends on any other function besides police and human services[2], and the city spends an estimated $50,000 per inmate per year on incarceration[3]. There are 36,000 people moving through Philadelphia Department of Prisons in a year at the rate of about 100 people admitted every day[4], and one of the major causes of the high rate of incarceration is recidivism. A Pennsylvania Department of Corrections report states that six in 10 people are rearrested or are re-incarcerated within three years of release[5].
Most returning citizens leave prison without having had meaningful job experience and find few employers willing to take a chance on them. As a result, they are unable to find jobs to support themselves and their families. While the expectation and hope for these returning citizens are that they will reenter society and become productive citizens, they have few resources to support that intention and, in fact, face a wide variety of roadblocks.
Our program does not accept participants convicted of animal abuse, child abuse, sexual abuse, or arson. Please note that New Leash on Life USA does not select participants, rather, the selection process is left solely to the discretion of prison officials.
The one-year recidivism rate for New Leash is 9.27%.  The general prison population of Philadelphia has a one-year recidivism rate of 33%.  



Stay Connected
Are you a News Hound?  Sign up and we will bring you the News.