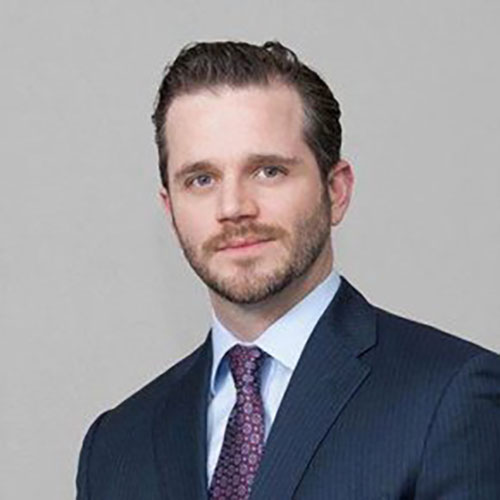 TERENCE GRUGAN
Terence Grugan is an associate at Ballard Spahr LLP, practicing out of Philadelphia in the firm's white collar defense and internal investigations practice group. He has worked on both federal and state criminal matters at all stages of investigation and through trial. Prior to joining Ballard Spahr, he worked as a Special Investigator for the Philadelphia Office of the Inspector General and, after that, as a law clerk for the Honorable Timothy J. Savage in the United States District Court for the Eastern District of Pennsylvania. A life-long Philadelphian, Terence attended St. Joseph's Preparatory School, received his bachelor's degree from La Salle University, and his J.D. from Temple University.
Terence lives in South Philadelphia with his wife, Danielle, and son, Timothy, their two dogs: Emily, a rescue from the streets of Southwest Philadelphia, and Sabanna, a rescue from the Delaware Valley Golden Retriever Rescue Society, and their cat, Roy, a rescue from the streets of South Philadelphia.
Stay Connected
Are you a News Hound?  Sign up and we will bring you the News.