Our Happy-go-lucky dog
Shortcake
Type:
Pit Bull / Mix
Age: Adult
Sex: Female
Color: Brown
Location: Being held like a baby
Favorites: Going to the beach, wearing onesies
Shortcake had as awful of a beginning to life as one can. At age two, she already had enough scars to show a lifetime of hardships and trauma. The evidence was clear—Shortcake had been badly beaten and abused before arriving at Philadelphia ACCT. This left her with permanent neurological issues which to this day impedes her ability to walk.
Despite this, Shortcake is one of the most determined and happy-go-lucky dogs we have ever seen. After some much-needed medical care and TLC, Shortcake's love of life and all those who are a part of it became clear. Shortcake excelled in training class and she quickly became the star student. The prison staff, inmate participants, and our training staff all fell head over heels for her.
Like all of our dogs, it came time for Shortcake to leave the prison. She found a wonderful forever home in Delaware. Today, Shortcake enjoys all of life's luxuries: going to the beach, riding in her stroller, and wearing cute unicorn onesies.
Giving those puppy dog eyes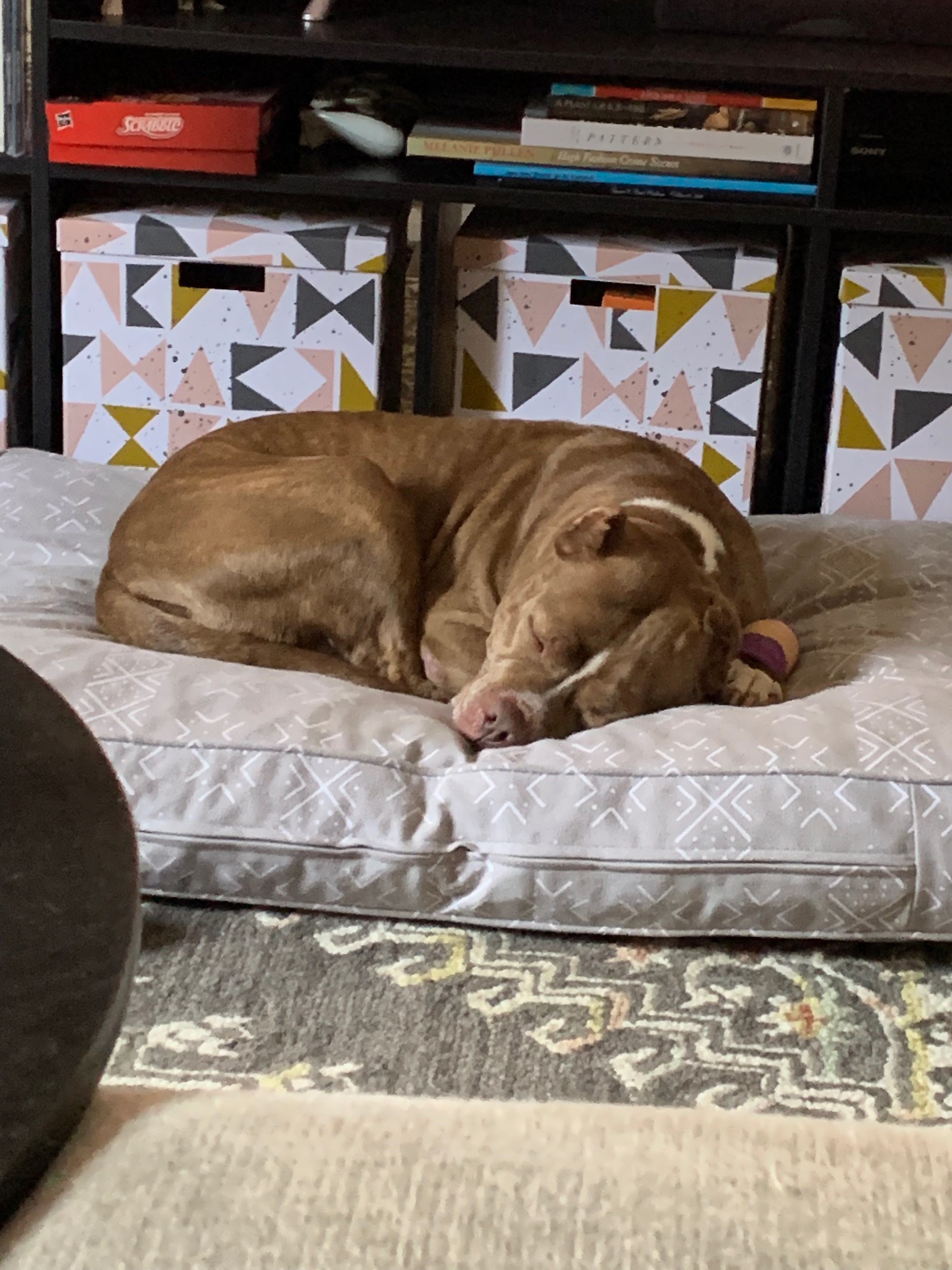 Stay Connected
Are you a News Hound?  Sign up and we will bring you the News.