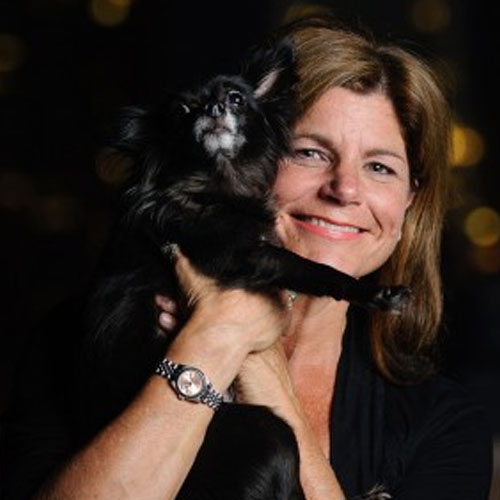 RUTH MCMAHON
Ruth McMahon has devoted her career to the skill of court reporting. After attending Penn State University, she came to Philadelphia and studied at Peirce College before beginning a 20-plus-year career in the Court of Common Pleas of Philadelphia County reporting court proceedings in areas of the law ranging from criminal cases to medical malpractice, aviation litigation and class actions.
She decided to fulfill a goal of starting her own boutique freelance court reporting firm in 2004 and has built an intimate circle of clients for whom she reports depositions and arbitrations in specialty areas of the law. Her main focus is aviation litigation, and she travels around the United States and in Europe reporting depositions of experts in airplane crash cases.
Ruth has always been involved in helping animals in need. She has fostered and adopted many dogs and cats saved from the streets of Pittsburgh, where she grew up, and in Philadelphia, where she has spent her adulthood. She has volunteered at Main Line Animal Rescue walking dogs and is currently a volunteer at the PSPCA Animal Care and Control Team in Philadelphia. As a result of Ruth's dedication, her two children and husband Jack are also extremely aware of animal issues and are active in helping lost animals find their homes and fostering those who have none.
Stay Connected
Are you a News Hound?  Sign up and we will bring you the News.