A Second Chance Success Story
Buddy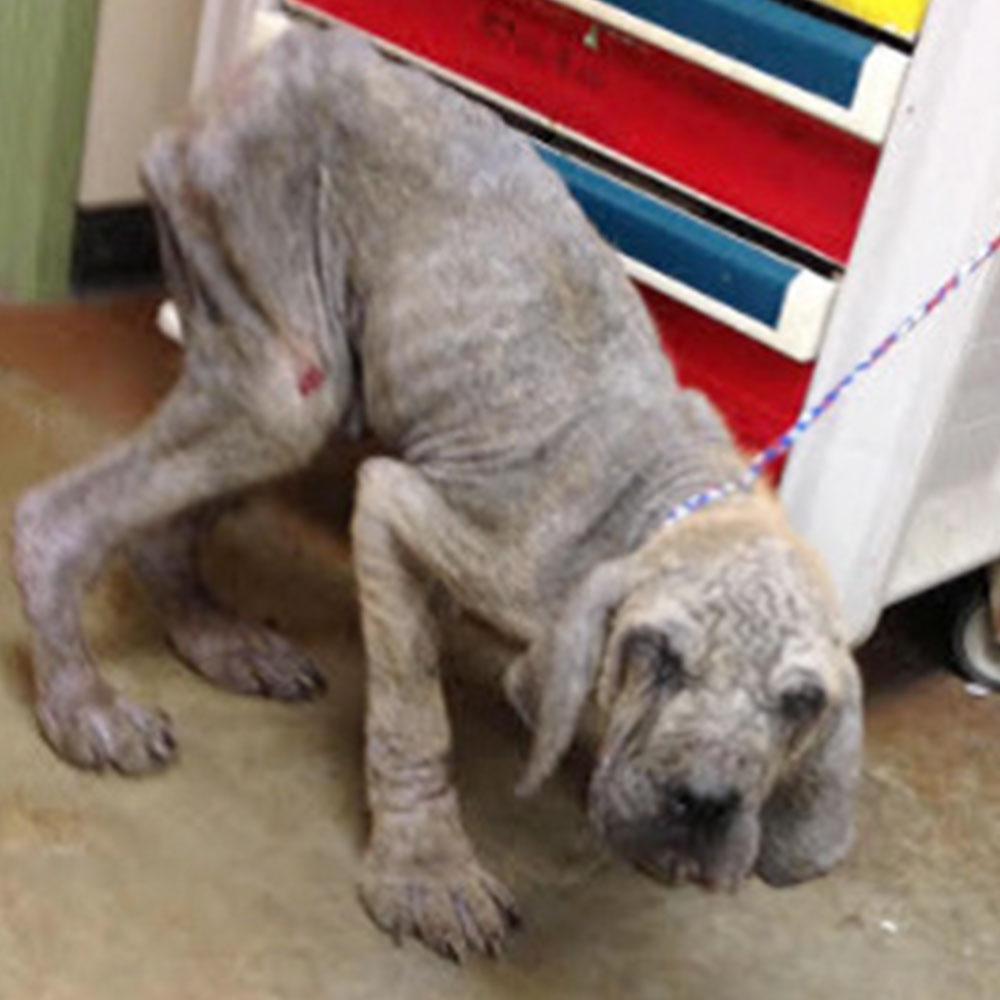 Rumple AKA Buddy came to us in bad shape. He needed to be rescued.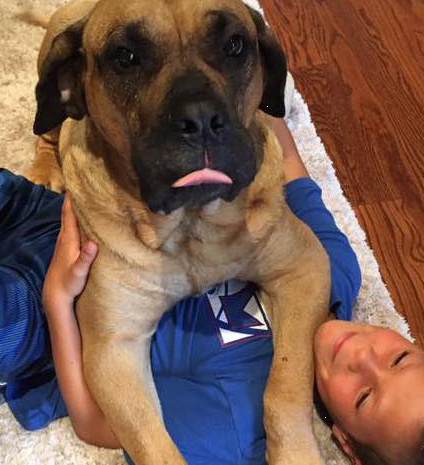 Buddy is now in a loving, forever home!
Type: Mastiff / Mix
Age: Adult
Sex: Male
Color: Brown / Black
Location: Cuddling with his family
Favorites: Getting belly rubs
Rumple was one of our most harrowing rescues to date. Emaciated and scared, Rumple was hiding against a tree when police officers found him. He was so thin and dirty—he was almost indistinguishable from the bark.
He was rushed to ACCT Philly and was in such poor shape the veterinary nurses at the shelter were visibly shaken. It was clear Rumple was too ill to go into our prison program, but there was no way we were leaving him behind.
One of our compassionate board members stepped up to foster him, and we began the long journey of transforming Rumple into Buddy. He's since made a full recovery and gets all the love and affection he needs from his forever family.
This is a special example of what we can do in addition to our prison program when we have the appropriate funding. From the generous donations of people who support the mission of New Leash, we are able to give dogs like Buddy the emergency care they need.
Stay Connected
Are you a News Hound?  Sign up and we will bring you the News.